RUSSIAN FEMALE SCAMMERS
RUSSIAN FEMALE SCAMMERS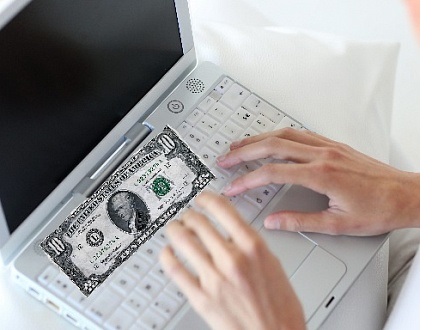 How not to become a victim.
The problem is tha almost every Russian dating website has scammers. Scammers are people who become a member of a dating website, where they communicate with other users and then look for a chance how to get money out of them. To be correct, I should say that scammers can be of the both sexes, so there are plenty of them among the male population.
This why NO BORDERS FOR LOVE  is not an online dating site and why we screen both men and women.
A female scammer would post a handful of beautiful and professionally made photographs to draw attention of many male users. Suppose it is a young lady from Ukraine, aged 25, happy to correspond with the men who are much older than she. This is the first shot for you to be careful.
The scammer can be a polyglot, having a good command of many different languages, but this is not necessary at all. She may also write her messages using an online translation tool. Then, everything unfolds according to the prescribed scenario. A woman from Russia writes you beautiful letters and sends beautiful photographs, you fall in love and lose your head. There are Russian scammers who are very experienced and those who are not. The latter group can be easily identified. So what's the difference?
An apparent scammer would not be wasting her time. From the very very first letter, they won't beat about the bush and say directly they like you and they want to meet you. They take no pains to read your letters thoroughly, if at all, or they give some abstract replies not to the point and keep sending you beautiful pictures, waiting for the moment when you are completely in their hold. The scammer would then be looking for a pretext for you to send her money.
These may be different stories.
1.       My mother or child is sick, and so on. I desperately need money for medical care the sooner the better.
2.       I need money to buy a visa or ticket to travel to you.
3.       She's got money but her bank cannot give them out to her at the moment and she needs to pay some amount in advance. You are asked for to send this small amount.
4.       Any other pretext for you to send her money.
Well, experienced Ukrainian women act more skillfully. The are good in multiple languages, give detail answers to your questions, do not fall in love with you in the blink of an eye, they are patient, never ask you for money first and wait when you will offer it yourself. How? You feel in love and offer to meet. The scammer agrees but says she does not have money to come to meet you. And then you say you'll give her money. Here is a great danger. If this is the first time a Ukrainian girl got money from you, she'll keep on being interested in you as long as you have no money left.
Consider, you are gonna send her some amount for a visa. Some time later, she'll send you a proof, which is her passport with the visa open. The truth is that this a fake visa. Then, you send money for her to buy tickets and she presents you fake tickets she's never bought. Then, the rendezvous may be postponed due to her mother's unexpected illness, but she still gives your her promise to come up. You are waiting, send her more money and this will go on and on until you stop it yourself.
How to protect oneself from scammers?
We check profiles of all women, yet we cannot be aware of intentions of all Russian women. We cancel the accounts of Ukrainian girls if such suspicions are true, but we cannot simply block all and any of them. That is why our users are advised to exercise caution. The things that should get your attention:
1.       The age gap is too much. Those looking for young wives from Russia quite often become victims of scammers.
2.       Beautiful studio photography only and no amateur pictures.
3.       The girl is too quick to fall in love and writes you praiseful letters. In her first letters she calls you clever, handsome, and other flattery stuff.
4.       Reluctant to chat on Skype. Here it all depends on whose are those photos your girl has posted. If it is her, she is likely to speak to you via Skype.
5.       Requests to send her money under ANY pretext.
Hiring our service  does not mean you purchase a Ukrianian  woman from the Internet; but we can help you find girls that have the traits that interest you, and that have been screened. We provide detailed profiles, If you have interest we set a in an introductory skype , if you there continued interest you can continue the skype's to get to know each other.  Depending on your plan you can select one to eight girls to meet in in Ukraine.  Once your ready we arrange all the dates, and travel, and take you to Ukrainian, Each night someone from our staff personally introduces you to your date.
Of course, you'll have to pay the agency a fee for their services, but you'll also have the guarantee that you won't lose your money. Just remember, a marriage agency working with women from Russia and Ukraine can only ensure your woman coming to you, but it will never guarantee that she may become your future wife.
Most male users who have suffered from scammers actually felt like being cheated and still were sending money. Do not give in to emotions, be realistic and then you will succeed.